Meet new Board Alternate Crystal Gillotti, CEO and co-owner with Mike Gillotti of Timbercreek Firewood & Logging, LLC in Torrington, Connecticut, above with Ash, her 3-month old Australian Shepherd.  "We got her at the last Woodsman Field Day. She goes just about everywhere with us," says Crystal.
Although Crystal ran a convenience store for 22 years before turning to forestry, she has already earned a Supervisor of Forest Products Harvester license, has a Class A license, and can run all the equipment at Timbercreek. Her change of career came about almost as an afterthought. "I delivered coffee one day to Mike," she said. "We had mutual friends, it was cold, I hung around at the woodlot and got interested." That was almost 4 years ago. "It was like, 'here, try this.' Now we work for the same land clearing company and I drive the trucks and bring logs to the mill. When the spot on the Board opened, I figured I could make a difference." She's already working with Board member Stanley Burr putting together donations from local loggers to our Log A Load campaign.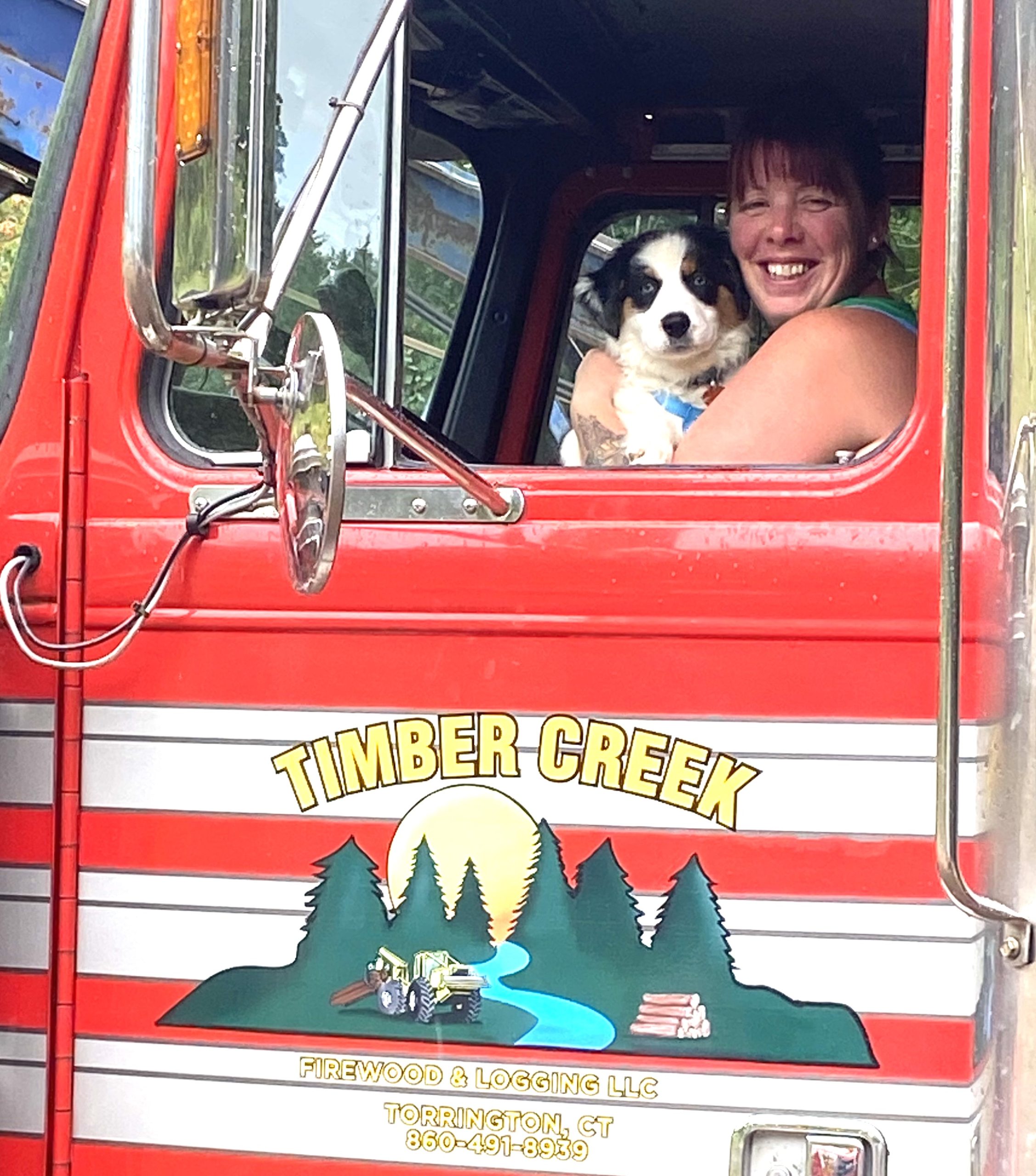 New TIMPRO Board Member with Ash, her 3-month old Australian Shepherd.
CT Professional Timber Producers Association, Inc.
PO Box 508
Oneco, CT 06373
860 948-0432
[email protected]
If you'd like to submit an event or a timber-related news item, please send us an email.