RECORD LOG-A-LOAD DONATION IN 2022

It's the highest ever for our organization and we couldn't have done it without the highest ever number of donors.
Our special thanks to the following:
Alex Archambault, Woodbury, Ct
Bellows Family Xmas Fundraiser, Sterling, Ct
Stanley Burr Jr. Higganum Ct (Fishing Derby Fundraiser)
Robert & Debra Carrington, Northfield, Ct
Andy & Trish Clark, Baltic, Ct
Connecticut Mulch Distributers Inc., Enfield, Ct
Heinz Gundlach, Bethlehem, Ct
Henry Gundlach, Norfolk, Ct
Eric Hansen/Ferrucci & Walicki LLC, Middlefield, Ct
E.R. Hinman & Sons, Burlington, Ct
Vito Lomusico, Danielson, Ct
Peter Marlowe, Guilford, CT
Ed McGuire, Enfield, Ct
Josh Miller, Durham, Ct
Joan Nichols, Franklin, Ct
Perma Treat Corporation, Durham, Ct
Scott Rogers, New Hartford, Ct
Scotland Hardwood, Scotland Ct (Purchase Load of Logs Fundraiser)
Supreme Forest Products, Burlington, Ct
Jack & Lisa Wiese

John Wolfe, Falls Village, Ct
Log A Load For Kids® is a nationwide giving campaign through which loggers and others contribute to local Children's Miracle Network-affiliated hospitals to provide medical care to kids in need regardless of their families' ability to pay. Since TIMPRO CT became the sole sponsor for Connecticut in 2007, it has helped raise over $15,000 for this worthy cause.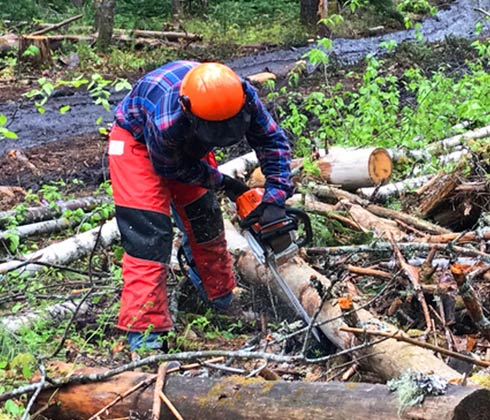 Learn more
For more information about upcoming events, please get in touch.
CT Professional Timber Producers Association, Inc.
PO Box 508
Oneco, CT 06373
860 948-0432
[email protected]
If you'd like to submit an event or a timber-related news item, please send us an email.