TIMPRO attends the ALC Fly-In
TIMPRO member Joe Cranouski recently attended the American Logging Council (ALC) DC Fly-In for the first time. "Scott Rogers recommended it," he explained, "It was important and we definitely made an impact." Cranouski accompanied TIMPRO Board members Henry Gundlach and Joan Nichols who have both attended in previous years.
Cranouski was impressed with the eager young people they met on various staffs. "I hope we helped them understand what private businesses are facing," he said. "Several of Senator Richard Blumenthal's aides seemed to enjoy the conversation and promised to look into biomass issues we raised. I like the fact that Henry and Joan go back multiple years so they know the aides. We had Zoom meetings in advance. It helped that ALC had a booklet laying out points we wanted to make, especially about biomass. One EPA aide felt that the biomass is a renewable resource and noted that European countries use it.  We also raised the issue of taxes."
Cranouski has been involved in logging his whole life: "My brother Ronnie and I started stacking firewood and bundling kindling when we were 8 and 5.  My mother let us sell the kindling.  It was a great opportunity and we made good money for kids.  Ronnie is now in the industry as well."
His father started a logging company in 1980 the year Joe was born. "We're in the furthest part of Hartford County. We have also since expanded the business into land clearing." he said. "I didn't study it formally – I drew on a couple of generations of experience – trial and error. I did get my Supervising Forest Products Harvester license from the state of Connecticut. Working with a lot of great foresters and contractors has been huge."
In his spare time, Cranouski likes to go grouse hunting in Maine with his 8 and 12 yr old boys. He's giving them a start in the industry by letting them stack firewood just the way he did at their age.
As for the contacts he made at the Fly-in, he plans to reach out to all of them. It's his duty, he feels: "Anyone who goes and voices what they want makes a difference."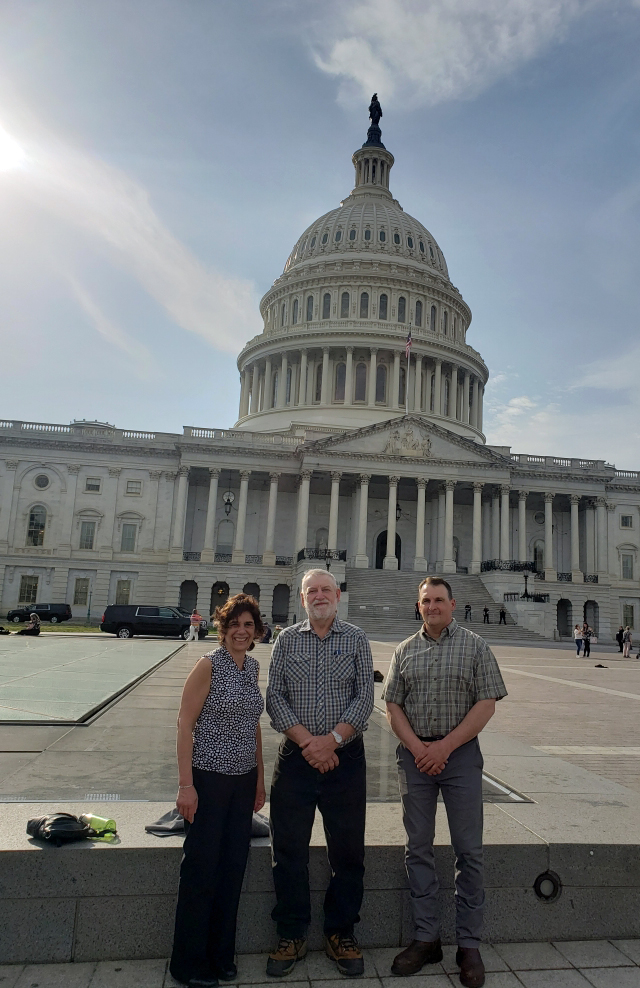 Joan Nichols, Henry Gundlach, and Joe Cranouski represented TIMPRO at the American Loggers Council DC Fly-In March 22-23.
CT Professional Timber Producers Association, Inc.
PO Box 508
Oneco, CT 06373
860 948-0432
[email protected]
If you'd like to submit an event or a timber-related news item, please send us an email.