TIMPRO Installs a New President
TIMPRO CT extends a special thanks to Scott Rogers who stepped down recently as President. During his tenure he oversaw the transition from pandemic restrictions to in-person events that included two CPR sessions and an Annual Meeting at Deer Park.
We now welcome incoming president Kyle Bruetsch. Kyle has been a member of the Board since 2017 and brings a wide range of experience in forestry and procurement both in and beyond Connecticut.
After graduating from Unity College in Maine with a major in wildlife conservation, he did a summer internship for the Metropolitan District Water Commission where he met several TIMPRO members. After that, he worked as procurement forester for J&J where he met Justin and Henry Gundlach. Next he spent 2 years with the TVA in Tennessee before returning to Connecticut J&J. He is now working for TIMPRO member Bob Carrington.
Kyle points out, "I'm one of a handful of under 50-year-olds. I want to make a career of this. I want to show people in Hartford that we don't have to be a dying industry. I've got a lot of ideas. I can be a voice for change."
When not working, he's out hiking with his hound Dixie or visiting friends in Maine and Tennessee. He notes simply, "I'm happy in the woods."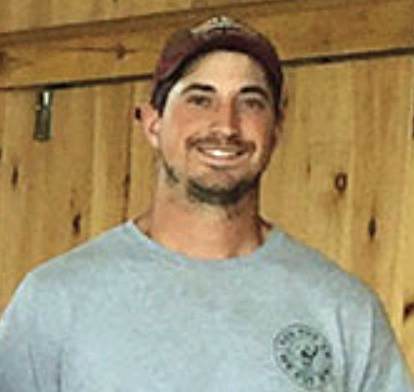 New TIMPRO President Kyle Bruetsch
CT Professional Timber Producers Association, Inc.
PO Box 508
Oneco, CT 06373
860 948-0432
[email protected]
If you'd like to submit an event or a timber-related news item, please send us an email.