TRUCK SAFETY AND COMPLIANCE AND THE BUSINESS OF LOGGING
Wednesday, May 25, 2022
8 AM - 4 PM
Norbrook Farm Brewery
Colebrook, CT
followed by Brewery Tour and Tasting
Whether you operate a commercial motor vehicle or a logging operation, this upcoming program offers something for everyone.
Whether you operate one truck or a fleet of trucks, intrastate or interstate, you will find valuable information in this program.
Federal Motor Carriers Safety Administration will provide updates regulations and compliance. Inspectors from the CT DMV Commercial Vehicle Safety Division will cover inspections and safety including hands-on walk arounds and tie- down rules
Afternoon will feature speakers on the business of logging with tips on equipment financing and analyzing logging profits. CT DEEP Forestry will present on agency updates and economic impact of the forest products industry.
Free for members of CT Professional Timber Producers Association.
$60 for non-members.
$70 late registrations and walk-ins.
Join or renew membership in the Connecticut Professional Timber Producers Association at time of registration and class is free.
Membership dues: $150 per year.
Visit www.timproct.org to download a membership application.
Deadline for registration: Postmarked by May 23, 2022
Pay by the link below
http://events.constantcontact.com/register/event?llr=pbozhdxab&oeidk=a07ej5t70m836fe1616
OR
Make checks payable to:
CT Professional Timber Producers Assoc.
And mail registration form to:
CT Professional Timber Producers Association
PO Box 508
Oneco, CT 06373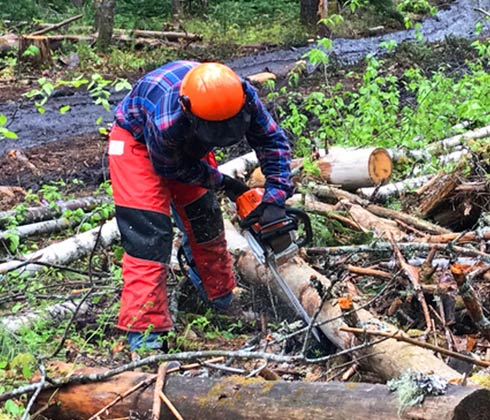 Learn more
For more information about upcoming events, please get in touch.
CT Professional Timber Producers Association, Inc.
PO Box 508
Oneco, CT 06373
860 948-0432
[email protected]
If you'd like to submit an event or a timber-related news item, please send us an email.