TICK MANAGEMENT AND CONTROL
WEDNESDAY, JUNE 10, NOON-1 EDT
TICK MANAGEMENT AND CONTROL
Dr. Stephen Rich, Professor of Microbiology and Director of the UMass Laboratory of Medical Zoology, and Dr. Kirby Stafford, Chief Scientist at the Connecticut Agricultural Experiment Station and CT State Entomologist, will discuss tick management strategies applicable to landscapes in the Northeast.  Dr. Stafford is a medical-veterinary entomologist whose research expertise is on the ecology and control of ticks, especially the black-legged or deer tick (Ixodes scapularis) that transmits several pathogens, including those that cause Lyme disease, human babesiosis, and human ehrlichiosis.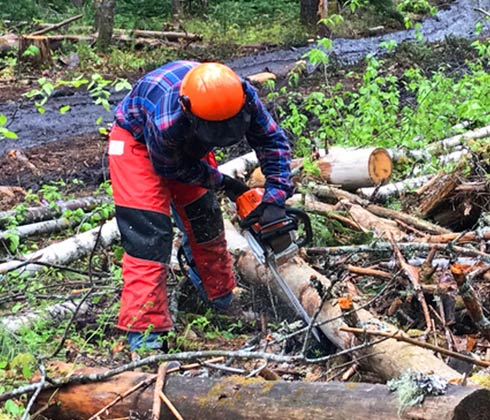 Learn more
To get more information or to register, please get in touch.
CT Professional Timber Producers Association, Inc.
PO Box 508
Oneco, CT 06373
860 948-0432
[email protected]
If you'd like to submit an event or a timber-related news item, please send us an email.