This is the time of year many of us start thinking about heating with wood once again. It's also a good time to remember that LOCAL is the watch word when it comes to buying, cutting and/or moving firewood.
The Asian Longhorned Beetle is just one example of many nasty insects that can be moved around in firewood
According to the American Forest Foundation, up to a quarter of all pieces of wood in a typical firewood pile can hold live insects inside them.
So please, remember to get your wood locally and keep it here too! Happy fall!
For more information on state regulations: https://www.dontmovefirewood.org/map/
For kids – https://www.dontmovefirewood.org/for-kids/
Including these scary Insect Pest Halloween masks -
https://www.dontmovefirewood.org/resource-library/?_sft_item_type=mask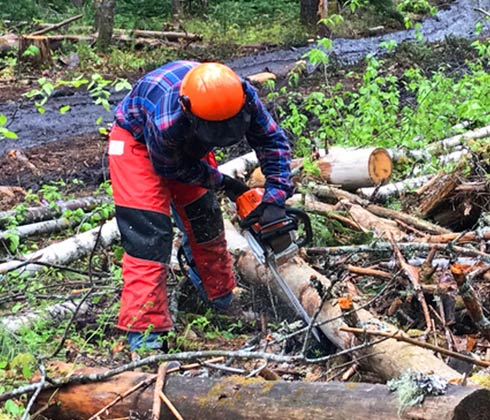 Learn more
For more information, please get in touch.
CT Professional Timber Producers Association, Inc.
PO Box 508
Oneco, CT 06373
860 948-0432
[email protected]
If you'd like to submit an event or a timber-related news item, please send us an email.