On June 1, Henry Gundlach joined The Northern Logger editor Eileen Townsend on a trip to Sweden to attend ElmiaWood, an expo of equipment, organizations, and much more related to the forest products industry.
You can hear Henry's comments and those also os Sam Lincoln in The Northern Logger podcast labeled "Travel Diaries from Sweden." 
The upcoming Fall Cutting Edge will feature a more in-depth discussion with Henry highlighting what he learned that might be useful for us in New England.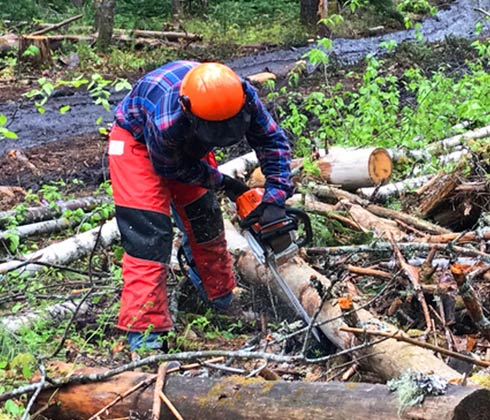 Learn more
For more information about upcoming events, please get in touch.
CT Professional Timber Producers Association, Inc.
PO Box 508
Oneco, CT 06373
860 948-0432
[email protected]
If you'd like to submit an event or a timber-related news item, please send us an email.